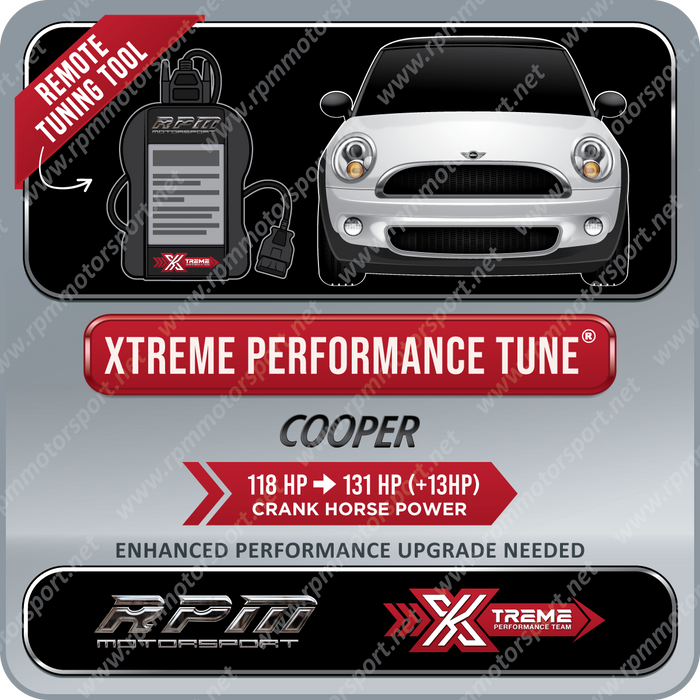 Love it - 335D max performance tune
It's what I had hoped for. Great customer service as well!!
Glad to hear that Drew! Thanks for the review!
Excellent
Great communication and tech support. Software is great! Car up and running way better than stock.
Thanks for the review Sam!
BMW X5 xDrive35d 3.0sd E70 Years 2009 to 2013 SCR / DPF / EGR Delete
MB GLK 250 DPF DPF/SCR delete
RPM MOTORSPORT is absolutely amazing from all aspects. I had questions before I elected to tune. Questions answered right away with knowledge. Tune went flawlessly due to excellent instructions. Post tune follow up was great. Not to mention the vehicle runs amazing! Couldn't be happier with RPM MOTORSPORT and how my car is running. This place is the real deal. Can't wait to get my VW done.
We couldn't be happier hearing feedback like this, it's what makes everything we do worth it :) Thanks so much for sharing your experience!
Alive again
Thanks car runs awesome 2014 535d xdrive
Glad we could help bring it back to life!
MINI Cooper (Non-S) 2007 to 2016 Rpm Motorsport Xtreme Tune
Save

$0.00 CAD
Save

$-2,250.00 CAD
Product Information
This is a MINI Cooper R56 Non - S (N12 / N16 Engine) Xtreme Performance Tune. 
Remote Tuning
With Remote Tuning, we will send you our Xtreme remote tool that reads & writes your tune via OBD2. 
Tuning Specs
Xtreme Performance Tune power increase of

+13 HP

and

+115 NM

of torque.
Models supported
ALL MINI COOPER NON-S MODELS from 2007 to 2016
ALL MINI COOPER NON-S R56 

 

MODELS from 2007 to 2016
ALL MINI COOPER NON-S R57 

 

MODELS from 2007 to 2016
ALL MINI COOPER NON-S R58

 

MODELS from 2007 to 2016
ALL MINI COOPER NON-S R59 

 

MODELS from 2007 to 2016
ALL MINI COOPER NON-S R60

 

MODELS from 2007 to 2016
ALL MINI COOPER NON-S R61

 

MODELS from 2007 to 2016
ECU Support
MEV172
7573701 - 7573704 - 7573702 - 7573705
7584954 - 7584973 - 7584955 - 7584974
7586136 - 7586137 - 7588502 - 7588503
7589971 - 7589972 - 7590859 - 7590860
7597212 - 7597213 - 7620007 - 7600008
7620019 - 7600020 - 7600075 - 7600076
7600204 - 7600205 - 7600206 - 7601759
7601760 - 7640001 - 7620001 - 7640004
7640005 - 7620005 - 7640201 - 7620201
7640204 - 7620204 - 7640205 - 7630205
MEV1722
7602755 - 7602756 - 7607685 - 7608338
7612919 - 7612920 - 7615980 - 7615271
7615981 - 7615272 - 7619334 - 7619430
7619335 - 7619431 - 7620986 - 7621372
7620987 - 7621373 - 8617049