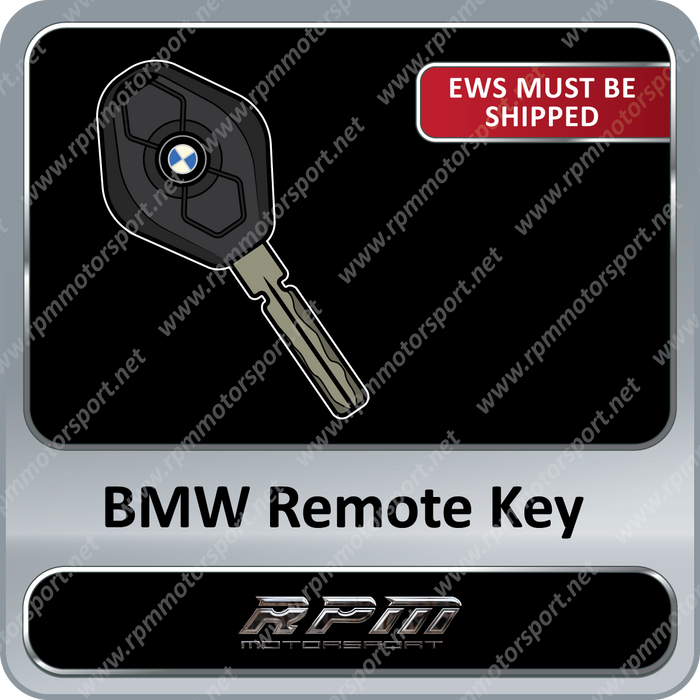 Works great, fast response
My 2000 528i would not start or crank over. I followed the troubleshooting guide and located the EWS module as the problem. Sent in my EWS module and key, very quick turn around, installed the reworked module and Bam!! Everything works as normal. Very happy with this!!
Hello William,
Bam indeed :) Thank you for taking the time out to write this! We're happy that you're happy :)
Challenges at first but RPM pulled-through
My keys were too old and worn to duplicate. They called me right away and said they could code the keys but couldn't cut the profile. When the keys arrived I found an automotive locksmith that pulled a code from the key itself and cut the profile for both of the keys I had purchased from RPM.
RPM even gave back a credit to cover the locksmith. Great service and keys function as promised. Thanks RPM.
Hello Matt,
It was a pleasure serving you. We're looking forward to hearing from you again soon!
Impeccable Service
The whole process was great. Great customer support and insanely fast shipping. Ordered it for my 2001 740i. Both keys work great.
Awesome Afroz! Looking forward to hearing from you again! :)
Worked as promised
The keys worked perfectly, the tech support was flawless. The process was quick and easy
Remote Key Set
Quick turn around and constant communication! Well worth it if you only have one key like I did....avoid a future disaster and have a few backups!
BMW E39 (5 Series) 528i 530i 540i Remote Key 1995 to 2001
Save

$0.00 CAD
Save

$-250.00 CAD
Product Information
This is a BMW E39 (5 Series) Remote Key.
You will need to use our UPS OVERNIGHT SHIPPING LABEL to ship your EWS3 (Electronic Immobilizer) in order for us to program the new Key to your Immobilizer.

Models supported
BMW E39 (5 Series) (Years 1996 to 2003)
5' E39, 525i, Sedan
5' E39, 528i, Sedan
5' E39, 530i, Sedan
5' E39, 540i, Sedan
5' E39, 540iP, Sedan
5' E39, M5, Sedan
Z8 E52, ALPINA V8, Roadster
Z8 E52, Z8, Roadster
EWS Removal Instructions
Remote Key Initialization