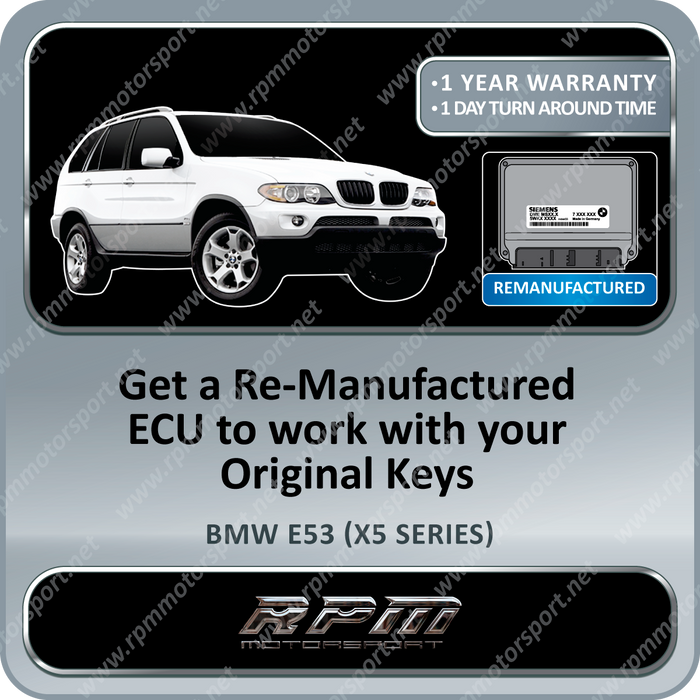 This is Eduardo shop owner at THREE POINTS STAR MOTORS
Spoke to Jeff over the phone, a very nice guy helpful, and knowledgeable. When it comes to an issue with the part they are very quick to fix the issue, will keep doing business with them. Thank you.
Hello Eduardo,
Jeff is one of the best we have! We're looking forward to hearing from you again soon!
This is Lubo the owner of Lubo's Bavarian Motors.
Thank you for great service. When we need another control unit we will let you know.
e39 dme
this is something of a saga, I am in contact with Lee, to bring the matter to a close, at this moment the car has yet to start
525I ECU
The ecu worked well the 2nd time around. There was some confusion on the first ecu received. We have an Autologic and thought we were getting an unlocked ecu. That was not the case,it was programmed to the car and when we tried to program it we locked it up.
Another ecu was sent and we did not try to program it and it worked flawlessly.
Bottom line is we did not understand that RPM Motorsport was sending a preprogrammed ecu and out salesman didn't ask if we could program one.
They did take care of it so we will definitely use them again. Mike
Hello Christopher,
First of all I would like to thank you for your honest review, it seems that there was a confusion from both sides. An Unlocked ECU is a Plug and Play unit which does not require any kind of programming, however, if programmed it will lock up due to the EWS system. The 2nd unit received was exactly how the factory programs their ECU.
I have talked to the sales team and explained to be more clear in the future to help all our customers, hope you will always rely on us on your next order.
Thanks
Seth
Works everytime
It one thing I depend on is parts that works everytime I install them, with no programming issues. Thanks RPM MOTORSPORTS!
BMW E53 (X5 Series) MS43 Remanufactured ECU 11/1999 To 06/2006
Save

$200.00 CAD
Save

$200.00 CAD
Translation missing: en.product.item.price.original
$999.00 CAD
Product Information
This is a Re-Manufactured MS43 DME (ECU) For a BMW X5 Series E53 3.0L Years 11/1999 To 06/2006.
We can send this ECU with the following Options:
Un-programmed or Coded (Factory Default).
Programmed and Coded (DME - EWS Alignment Required).
Programmed, Coded and Aligned to your EWS

 

and Keys. (Shipping Required).
Completely Unlocked (Plug and Play).
All Choices can be made by clicking on the "Add to Cart" button found above.
Model Support
BMW X5 Series 3.0L From 11/1999 To 06/2006 DME MS43 Siemens.
DME / ECU Support list
7509942 - 7511570 - 7518111 - 7519308
7519309 - 7520873 - 7527919 - 7530854
7530855 - 7528050 - 7528051 - 7536649
7536649 - 7536650 - 7545150 - 7545200
7551615 - 7551616 - 7571016 - 7571289

7571017 - 

7571290 - 7572342 - 7572371
DME & EWS Location