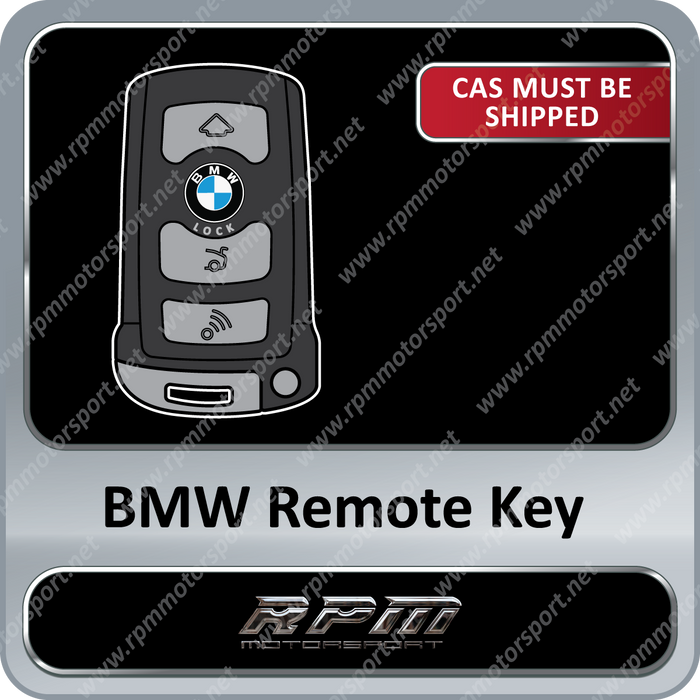 From no start...To starts everytime!!
Bought a BMW 750LI from auction with no keys..had dealership order key..came back and car did not recognize key..wasnt sure what was goong on. Finally did forum search and found RPM...Jeff helped me read the codes from the scanner and directed me on what he needed..pulled my cas module, dme, and sent keys in. RPM ordered me a set of keys ,programmed it to the cas module and dme. And as soon as i installed everything back in. ..The BMW started on first try..
Jeff and RPM staff definitely saved me and my risky auction buy of a BMW...will definitely do business with them again..
Thanks Jeff
Hello Gerald,
Our team was stoked reading your review! We love helping our customers come out of sticky situations, especially with dealers. Next time you intend to buy a BMW from an auction, be rest assured that you'll find us there for support. Until next time :)
BMW E65 745i 750i 760i Remote Key 2001 to 2008
Save

$0.00 CAD
Save

$-250.00 CAD
Product Information
This is a BMW E65 (7 Series) Remote Key.
You will need to use our UPS OVERNIGHT SHIPPING LABEL to ship your CAS (Car Access System) in order for us to program the new Key to your Immobilizer.

Models Supported
BMW E65 (7 Series) 745i, 750i, 760i (Years 01/2001 to 07/2008)
Parts to be Shipped