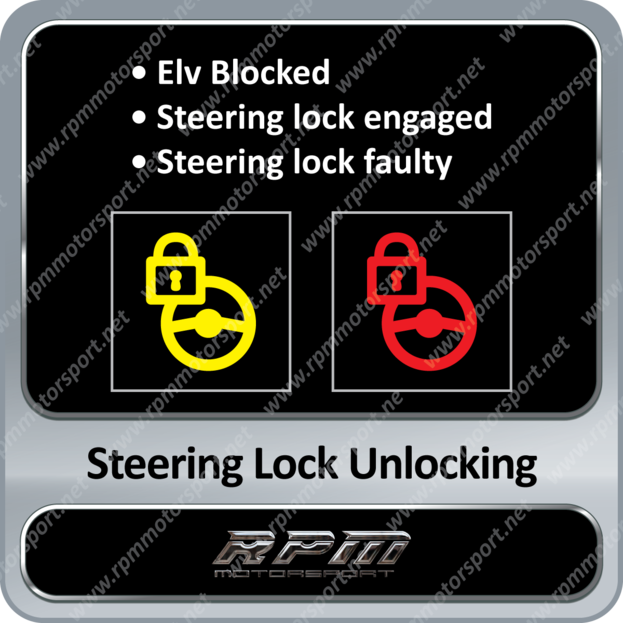 CAS Module
Awesome response and the turnaround time was amazing. Everything was as described, I plugged my CAS back into the vehicle and the car started right up!! A++++
Thanks for the positive review Michael!
BMW / MINI CAS2 CAS3 Module ELV (Electrical Steering Lock) Unlocking
CAS ELV Unlocking
Products works great, just as described. Car wouldn't even click to start even after resetting codes and ELV counter. Found RPM and spoke to a tech. Put my order in, quick response on shipping and within days got my unit back. Followed the instructions and hit the start button and she started right up. Great product and service...I heavily recommend them.
Thank you very much for the kind words Dirck!
Awesome! We will definitely use these guys again!
Very prompt and professional! Available to answer all questions via phone. Even faster turnaround than expected. We will definitely extend your services to our customers again! Thank you!
This is music to our ears guys! We're looking forward to hearing from you guys again soon! :)
Great service
Had a issue with my car module had it fix and a new key made everything worked Great and had a few questions the customer support was very helpful thanks again rmp
You're very welcome Dimitriy! Our pleasure :)
BMW / MINI CAS2 CAS3 Module ELV (Electrical Steering Lock) Unlocking
Save

$0.00 CAD
Save

$-750.00 CAD
Product Information
This is a ELV (Electrical Steering Lock) Removal Service for All BMW / MINI Models equipped with CAS 2 and CAS 3 and Modules (Car Access System).
This is useful when your CAS Module fails because of the following reasons:
No Ignition Possible.
Keys Not being recognized.
Popular Fault codes
A0AA CAS system malfunction. (ELV Malfunction)
A115 ELV steering

A116 CAS critical status ELV steering lock
Electromechanical Steering Wheel Lock ELV prevents engine starting.
Cause 1: The steering column is held against the steering lock because of torque from the steering gear. In such cases, a yellow check control warning (CC ID# 187) is shown in the instrument cluster, but no faults are stored.
Cause 2: Communication fault in the CAS (Car Access System) and ELV system network and/or battery low. The problem may cause the ELV warning to be displayed in yellow or red.
Once sent back ALL KEYS will work and there will be no extra coding or programming necessary. (Plug & Play), However you must remove the ELV plug once the engine starts!
ELV Plug Removal
ELV Plug removal for BMW Models
ELV Plug removal for MINI COOPER Models
Models supported
BMW 1' E88   (11/2006 — 10/2013)
BMW 1' E82   (11/2006 — 10/2013)
BMW 3' E90   (02/2004 — 08/2008)
BMW 3' E90 LCI   (07/2007 — 12/2011)
BMW 3' E91   (02/2004 — 08/2008)
BMW 3' E91 LCI   (07/2007 — 05/2012)
BMW 3' E92   (05/2005 — 02/2010)
BMW 3' E92 LCI   (11/2008 — 06/2013)
BMW 3' E93   (09/2005 — 02/2010)
BMW 3' E93 LCI   (11/2008 — 10/2013)
BMW 5' E60   (05/2003 — 12/2009)
BMW 5' E60 LCI   (10/2005 — 09/2010)
BMW 5' E61 LCI   (11/2005 — 05/2010)
BMW 6' E63   (05/2002 — 07/2010)
BMW 6' E63 LCI   (04/2006 — 07/2010)
BMW 6' E64   (09/2002 — 07/2010)
BMW 6' E64 LCI   (04/2006 — 07/2010)
BMW X1 E84   (04/2009 — 12/2015)
BMW Z4 E89   (01/2008 — 08/2016)
MINI R56   (11/2005 — 07/2010)
MINI R56 LCI   (04/2009 — 11/2013)
MINI Clubman R55   (10/2006 — 07/2010)
MINI Clubman R55 LCI   (03/2009 — 06/2014)
MINI Cabrio R57   (11/2007 — 07/2010)
MINI Cabrio R57 LCI   (04/2009 — 06/2015)
MINI Coupé R58   (01/2011 — 05/2015)
MINI Roadster R59   (01/2011 — 04/2015)
MINI Countryman R60   (01/2010 — 10/2016)
MINI Paceman R61   (03/2012 — 09/2016)
CAS 2 SUPPORT LIST
61356965050 - 61356963828 - 61356960978
61356943860 - 61356943857 - 61356943854
61356943853 - 61356943851 - 61356927931
61356927929 - 61356927928 - 61356927927
61356927926 - 61356927924 - 61359395657
61359226238 - 61359217853 - 61359147226
CAS 3 SUPPORT LIST
61359395656 - 61359217854 - 61359147222
61359147192 - 61359147185 - 61356943835
61356943831 - 61356943815 - 61359147170
61359147171 - 61359147173 - 61359147174
61359147175 - 61359147176 - 61359147177
61359147178 - 61359147179 - 61359147180
61359147181 - 61359147184 - 61359147185
61359147186 - 61359147187 - 61359147188
61359147189 - 61359147190 - 61359147191
61359147192 - 61359147193 - 61359147194
61359147195 - 61359147196 - 61359147197
61359147198 - 61359147199 - 61359147200
61359147201 - 61359147202 - 61359147203
61359147204 - 61359147205 - 61359147206
61359147207 - 61359147208 - 61359147209
61359147210 - 61359147211 - 61359147212
61359147216 - 61359147217 - 61359147218
61359147219 - 61359147220 - 61359147221
61359147222 - 61359147225 - 61359147226
61359147227 - 61359147228 - 61359147229
61359217853 - 61359217854 - 61359221719
61359221720 - 61359226238 - 61359226239
61359227053 - 61359227106 - 61359230590
61359230591 - 61359237046 - 61359237047
61359253119 - 61359253120 - 61359257219
61359257220 - 61359262360 - 61359262361
61359267608 - 61359267609 - 61359273192
61359273193 - 61359278745 - 61359278746
61359283153 - 61359283154 - 61359287534
61359287535 - 61359314256 - 61359321069
CAS Removal