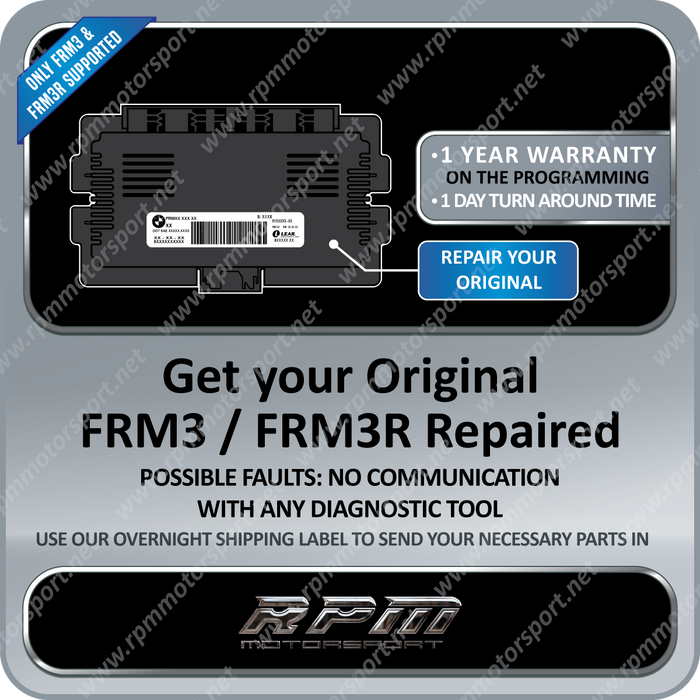 Very nice people and they are willing to help at all times.
Very nice people and they are willing to help at all times. Many blessings to all, and success in everything. Thank you so much.
We appreciate your kind words Gerardo!
Very impressed with the services.
Very helpful and knowledgeable on the product and quick turn around on repairs. I will be using their services again on the next one. And the repaired unit worked just like a brand new one.
Glad to hear you had a positive experience Billy! Thanks so much for the feedback :)
RPM MOTORSPORT LTD. A1 Service!!!!
Lee with RPM Motorsport LTD. was supportive, encouraging, inspiring and always there when you need some extra support and guidance. He is personable and approachable both technically and non-technically. I cannot thank him enough for all the support he has given me when it was most important. I would recommend RPM to anyone looking for this kind of support.
This is exactly why we do what we do! Thank you so much for sharing your experience and for the kind words it really means a lot!
Lee
Great Job!
Great job yet again for bringing my 2012 countryman back to life. Thanks to Lee for making the process as painless as possible. In the process, it allowed me to find another problem with the car, the CAS. I look forward to the gurus at RPM to save the day again. Thanks for your knowledge and technical expertise.
Wow thank you for the kind words Darrell! Glad we were able to help you out with this one!
Good job guys. Will use you again in the future.
BMW / MINI FRM3 FRM3R (Footwell Module 3) Repair Service (No Communication error)
Save

$100.00 CAD
Save

$100.00 CAD
Translation missing: en.product.item.price.original
$499.00 CAD
Product Information
This is a BMW or MINI COOPER USED FRM3 or FRM3R (No Communication) or 9CBB FRM: Short-circuit fault Repair Service. 
We will repair your original FRM3 / FRM3R Module, you do not need to buy a used or new one, you will not need to program or code the module when you get it back, just plug it in and it will work!
These FRM Control Units fail to communicate and stop responding to any diagnostic machine, If your FRM3 / FRM3R  Control unit still communicates with any diagnostic tool (Able to read or clear fault codes) then this repair service is not for you, you might want to consider a USED FRM Programming Service.
FRM3 / FRM3R SUPPORT LIST
6135 9390491 - 6135 6827064 - 6135 9383050
6135 9340339 - 6135 9308371 - 6135 9286887
6135 9263803 - 6135 9249086 - 6135 9240533
6135 9241008 - 6135 9230445 - 6135 9224598
6135 9220137 - 6135 9204536 - 6135 9187559
6135 9166708 - 6135 9159808 - 6135 9153779
6135 9146058 - 6135 9128184 - 6135 6987999
6135 6977724 - 6135 6961134 - 6135 6961625
6135 6956587 - 6135 6955487 - 6135 6953436
6135 6952837 - 6135 6950429 - 6135 9224597
6135 

3456051 - 6135 3456588 - 6135 3457431

6135 3456952
Models Supported 
BMW MODELS
BMW 1 Series E87 LCI   (01/2006 — 06/2011)
BMW 3 Series E90   (02/2004 — 09/2008)
BMW 3

 Series

 E90 LCI   (07/2007 — 02/2012)
BMW 3

 Series

 

E91   (02/2004 — 08/2008)

BMW 

3

 Series

 

E91 LCI   (07/2007 — 05/2012)

BMW 

3

 Series

 

E92   (05/2005 — 02/2010)

BMW 

3

 Series

 

E92 LCI   (11/2008 — 06/2013)

BMW 

3

 Series

 

E93   (09/2005 — 02/2010)

BMW 

3

 Series

 

E93 LCI   (11/2008 — 10/2013)

BMW 

X1

 Series

 

E84   (09/2008 — 12/2015)

BMW 

Z4

 Series

 

E89   (01/2008 — 08/2016)
MINI COOPER MODELS
MINI R56 LCI   (03/2009 — 11/2013)
MINI Clubman R55 LCI   (03/2009 — 06/2014)
MINI Cabrio R57 LCI   (04/2009 — 06/2015)
MINI Coupé R58   (12/2010 — 05/2015)
MINI Roadster R59   (01/2011 — 04/2015)
MINI Countryman R60   (01/2010 — 10/2016)
MINI Paceman R61   (03/2012 — 09/2016)